Silver Mount M. B. Church, Scott, Ms.
Bishop Dr. James Lee Moore, Sr.
Silver Mount MB
23 King Road
Lamont, Ms.
Lady Clara Moore Transitioned December 31, 2018
WORSHIP SERVICES
1ST & 3RD SUNDAYS
11:30PM CST
CDCMF offers our condolences to the church family of Silver Mount M.B. Church in Scott Ms.
We will miss her until we see her again...
you are in our prayers...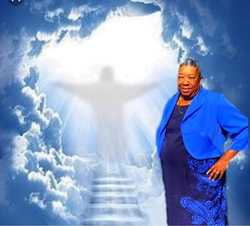 UPCOMING EVENTS
March 15, 2019 Seven Last Saying 7:00PM CST
March 31, 2019 Fifth Sunday Service
April 21, 2019 Easter Program 11:30 AM CST
May 13-15, 2019 Pastor Moore Love Day Anniversary 2:30PM CST
June 12-14, 2019 Vocation Bible School
July 21, 2019 Family & Friends 11:30AM CST
August 18, 2019 Choir Day 2:30PM CST
September 15, 2019 Usher Program 2:00PM CST
October 20, 2019 Church Anniversary 2:30PM CST
November 17, 2019 Fellowship
December 15, 2019 Christmas Program 11:30PM CST
Bishop Dr. James Lee Moore, Sr. in Chicago