Favorite Links
Favorite Links
The following is a list useful links that I have compiled. If you wish to be added to this list, please send me an e-mail.
Connect to the next generation of preaching.
Statewide association of security professionals both private and public.
PRO SEC was established in 1995 to serve as a security training opportunity by CDC Ministries for the church community.
It has evolved into several components. Professionalism in Security Symposiums, Shepherds Council...in the past it has offered Chaplaincy Services for the Illinios Security Chiefs Association, National Black Police Association, Midwest Region, and nursing homes as part of the main emphasis of PRO SEC.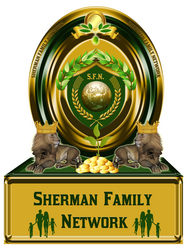 Sherman Family Network
Harvest Time International Ministry is a multiracial congregation and multifacited resting in the beautiful Marquette Park neighborhood of Chicago, Illinois. We have a vision to build a mega multicultural center here in the city of Chicago, to match it's great multi ethnic melting pot that Chicago is known for.
Email: harvesttime_ministries.com
Website: htim.fatithweb.com
Ramah Institute of Theology. CDC'S Educational Division
Email : ramahch1@yahoo.com
Website: ramah.faithweb.com
Hope Outreach Ministries, Inc. is a ministry seeking to minister to the whole person in every area of life through the development of Christian faith and Discipleship.Homi was organized and founded in December 1983 by Apostle Sylvester Brinson III. Having participated in many areas of the chicago Metro-Community both in the church and secular life. Apostle Brinson became sensitive to the fact that the church and its society needed to be drawn closer and touch each other in a deeper and broader relationship. It is out of this heart-felt conviction and being led by the Holy Spirit that HOMI was established with the following goals and objectives: