SFN
SHERMAN FAMILY NETWORK
Sherman Family Network is Christian...
SFN offers programming with Hope...
shows that inspire the viewer to reach potential
and fulfill their destiny...
programming with G.O.A.L.
GODLINESS ON ALL LEVELS...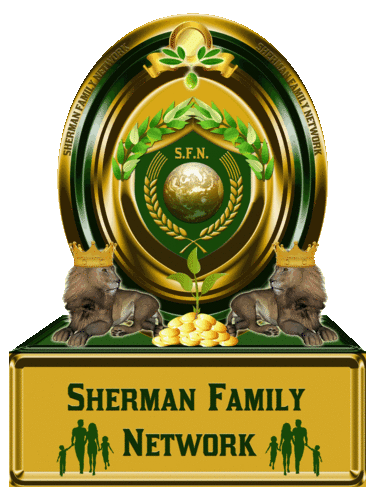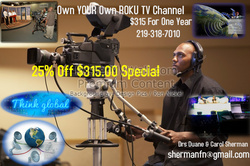 The Broadcast Special is currently 25% off til March 5, 2016
the special price of $315 for one year...
save on other things in the store as well...
hurry the 25% ends March 5, 2016...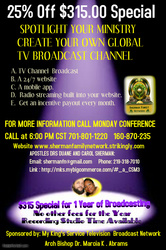 save 25% off the $315 Broadcast Special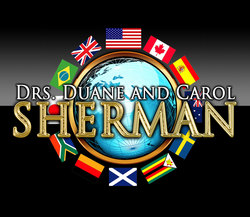 The Drs. Duane and Carol Sherman Program is a variety show....
they have guests speakers, pslamists,
minstrels, and others...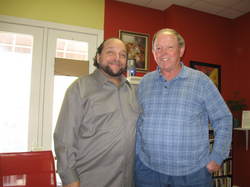 Walking N The Word, Moondoggies, Orange Beach, Al...
Apostle Sherman with Brother Ronnie...